MyAdultDayCare software offers a comprehensive solution for managing scheduling and billing tasks in adult daycare centers. Learn how its user-friendly scheduling and billing modules can streamline your operations and improve efficiency.
Managing an adult day care center requires careful coordination of schedules and billing. MyAdultDayCare software is a comprehensive solution that simplifies these tasks and helps centers to operate more efficiently.
One of the key features of MyAdultDayCare software is its scheduling module. The software allows users to create and manage schedules for staff, clients, and activities. Schedules can be viewed by day, week, or month, and staff can be assigned to specific tasks or activities with just a few clicks. The software also includes an attendance tracking feature, which makes it easy to monitor client attendance and staff availability.
Another important feature of MyAdultDayCare software is its billing module. The software enables users to create invoices and generate reports, all in one place. Users can set billing rates for different services, create custom billing codes, and track payments and outstanding balances. The software also integrates with popular accounting software, making it easy to transfer data between systems.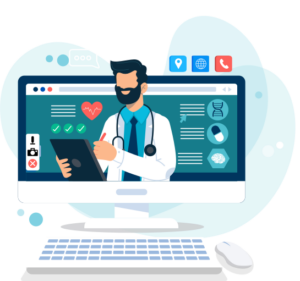 MyAdultDayCare software is also designed to be user-friendly. The software includes easy-to-use menus and navigation, as well as intuitive wizards and prompts that guide users through complex processes. The software is also cloud-based, meaning that it can be accessed from anywhere with an internet connection, making it perfect for on-the-go management.
In conclusion, MyAdultDayCare software is an essential tool for adult daycare centers looking to streamline their scheduling and billing processes. Its user-friendly features make it easy to create and manage schedules, track attendance, and generate invoices and reports. With MyAdultDayCare software, centers can focus on providing high-quality care to their clients, while the software takes care of the rest.